Tree Planting Exercise in Laikipia County
Global warming is a field that has continued to raise concerns on our planet today. Higher temperatures are worsening many types of disasters, including storms, heat waves, floods, and droughts. A warmer climate creates an atmosphere that can collect, retain, and unleash more water, changing weather patterns in such a way that wet areas become wetter and dry areas drier.
Climate change is a global challenge that needs immediate intervention in the interest of blending humanity and nature. Tree planting is without doubt an initiative towards achieving unity between the forests, climate and mankind. Trees have social, economic, environmental and communal advantages and even more so in the wake of the current health global challenge has medicinal properties.
The Kenyan Government has acknowledged that more than 200,000 acres of forest cover have been dwindling in recent years and therefore need for afforestation. A President's Directive on Greening Initiative in line with the National Strategy aims at planting 1.8 billion trees and achieving more than 10% forest cover in the country.
Teaching Kids the Importance of Planting Trees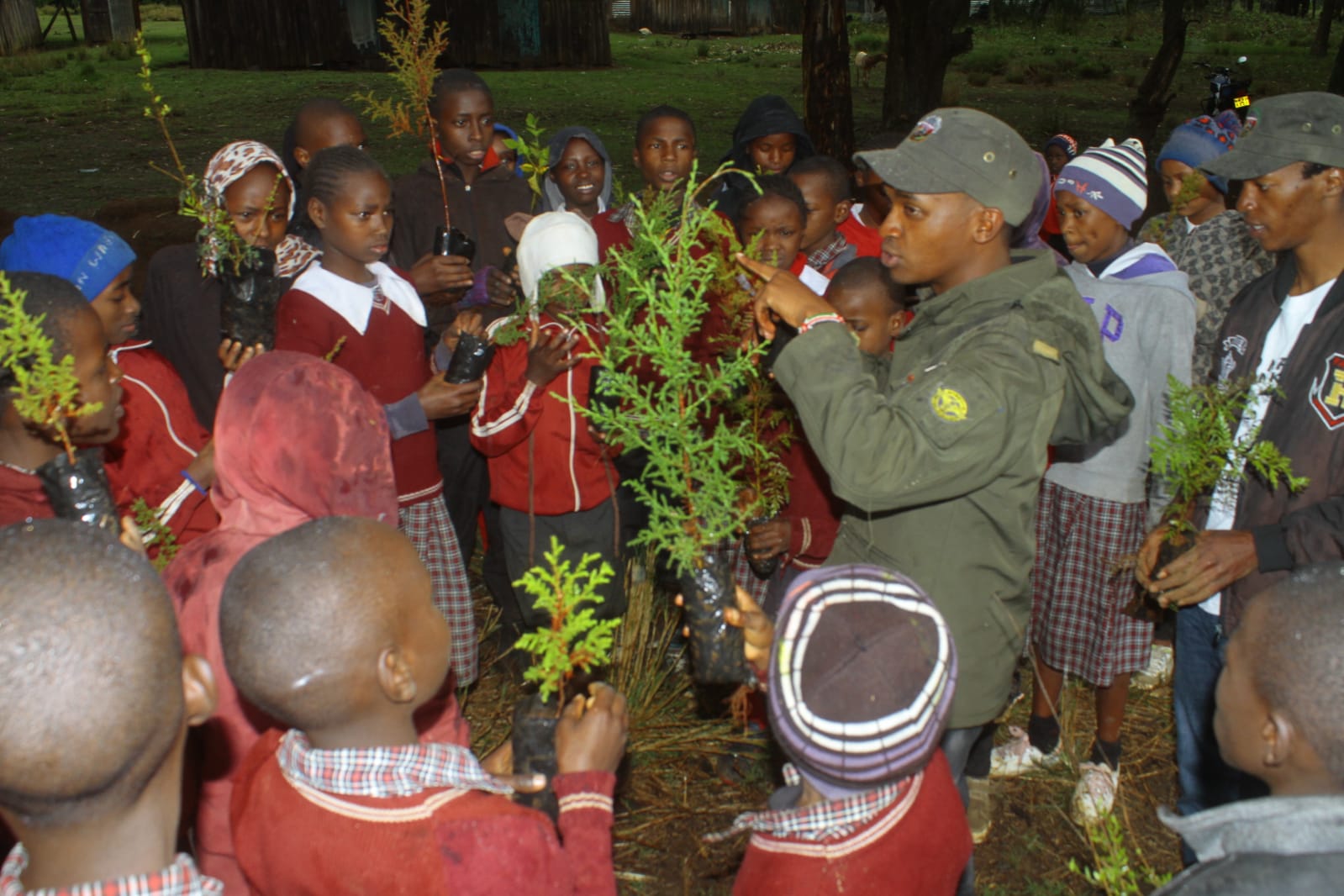 We are but stewards of this planet for future generations to enjoy. Our children will inherit this planet, so we have to make sure that we are leaving them with a fit to live in and sustainable environment. Planting trees is one way that we can protect the environment, get cleaner and fresher air, and make our surroundings pleasing to the eye. Educating children about the importance of planting trees wherever possible is our responsibility, so they grow up knowing what they have to do to leave a clean planet for their future children. Today on 26TH AUGUST 2022 DEDAN KIMATHI FOUNDATION environment Conservation team in conjunction with CKL Africa conducted a 10,000 tree planting exercise in Laikipia Central Sub County benefiting the following learning institutions as detailed below.
| | |
| --- | --- |
| NAME OF THE INSTITUTION | No. OF TREE SEEDLINGS |
| Shalom Canaan Secondary School | 2,000 |
| Wiyumiririe Primary School | 1,000 |
| Suguroi Primary School | 2,000 |
| Suguroi ECD | 1,500 |
| Imenti Primary School | 1,500 |
| Segera Primary | 2,000 |