DKF GREEN ARMY TEAM (A) VOLUNTEERING AT SOUTH KINANGOP FOREST STATION IN NYANDARUA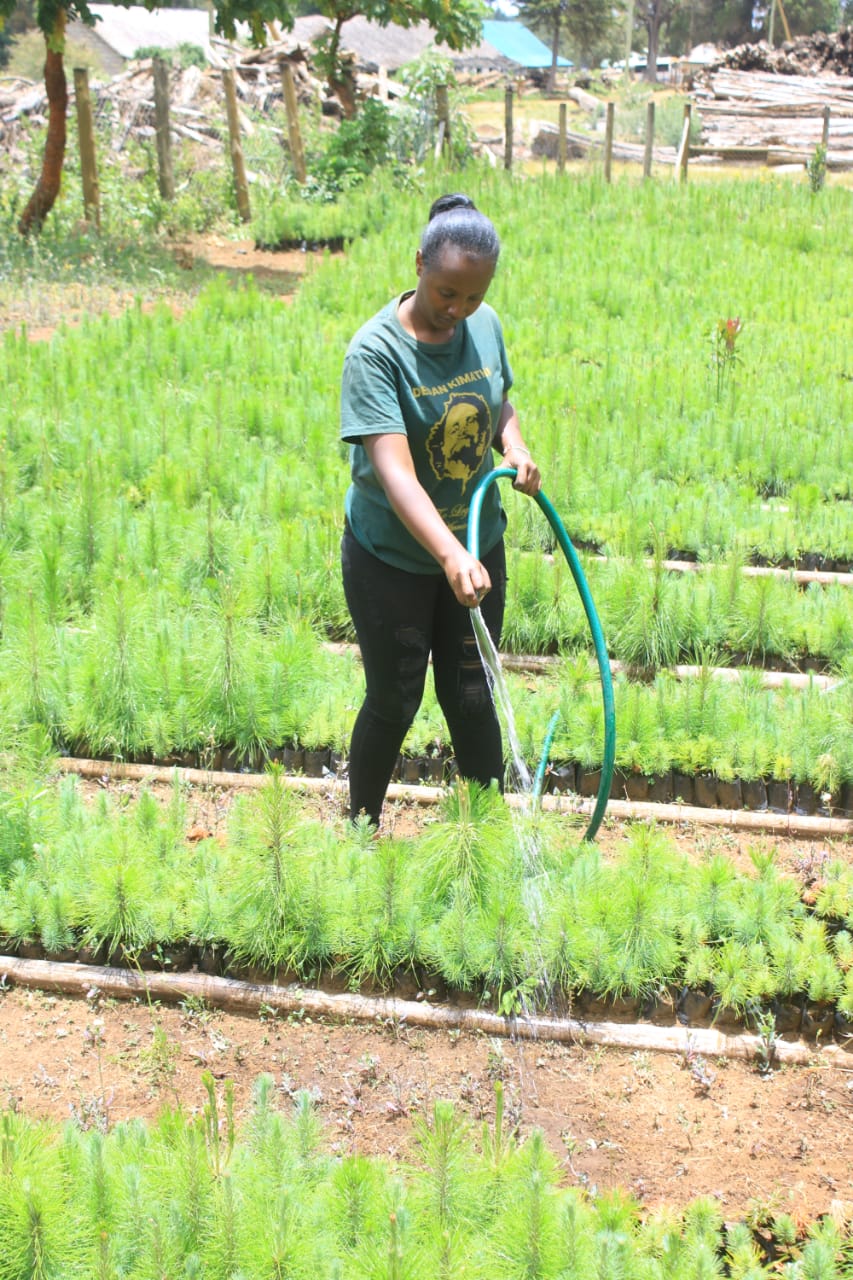 Tree seedlings production is a continuous year-long process that requires maximum commitment and immense labor. From time to time, just like other crops, the tree seedlings require frequent watering, weeding, pruning and treatment through spraying among other vital activities.
Dedan Kimathi Foundation's zeal to contribute to increased tree seedlings production has made it to continue supporting KFS nurseries by offering voluntary tree nursery labor through the Green Army volunteers. Currently, the team has 2 teams camping in Nyandarua County.
Today, the Green Army A reported to KFS South Kinangop Forest Station for the first day. This specific station has been very supportive to the foundation greening of the South Kinangop sub-county by donating tree seedlings.
The team has been weeding, root pruning, watering tree seedlings and potting. A second day will see the team pricking tree seedlings in pots as the second tree seedlings production stage.
"We are motivated to continue supporting KFS nurseries to enable them to prepare adequately for both long and short rains. Our assistance will enable them to produce more tree seedlings," said Denis Njuguna- Team A leader.