GREEN ARMY TEAM B VOLUNTEERS IN OLBOLOSAT FOREST STATION NYANDARUA (DAY 2)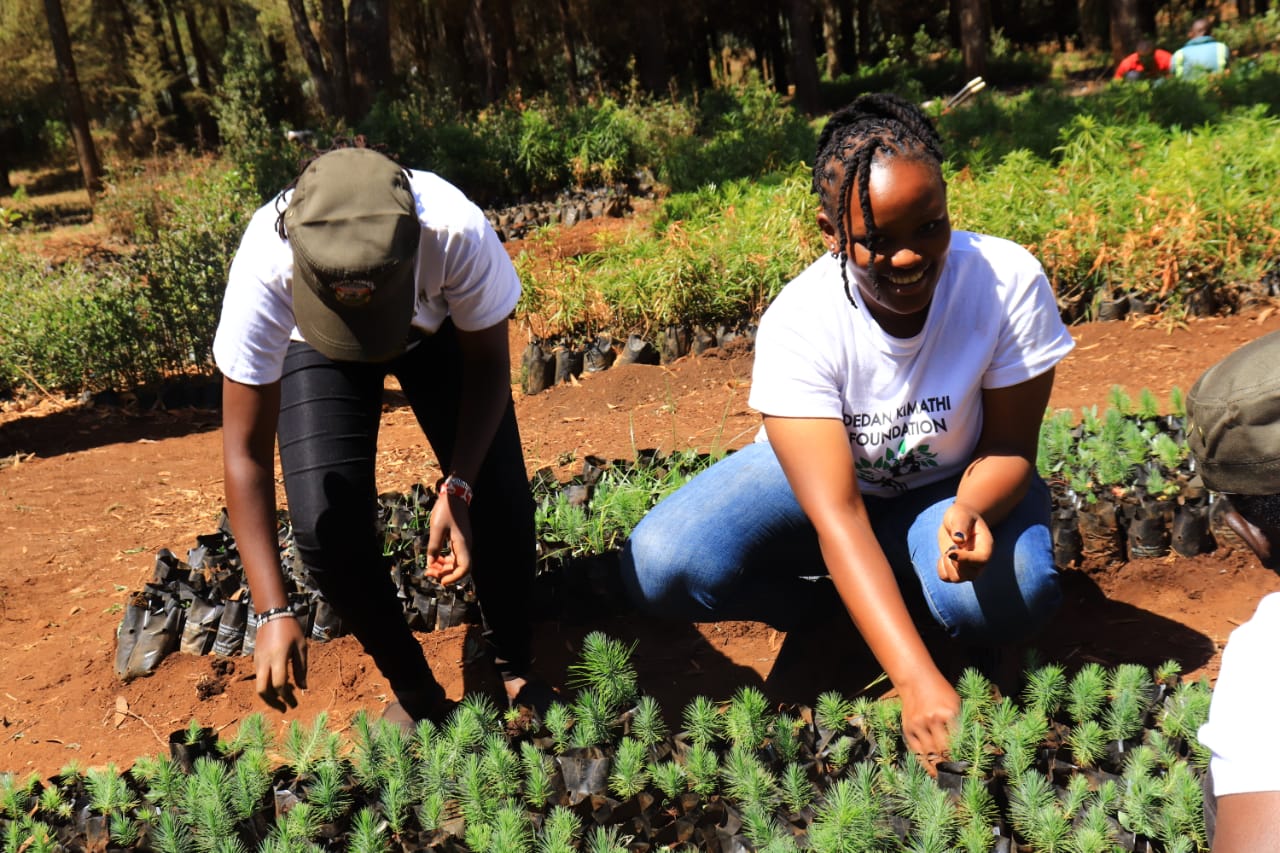 For the second day, Dedan Kimathi Foundation Environment Conservation Green Army team B reported for nursery work. With the goal of helping the nursery raise more tree seedlings, the team has been engaging in nursery hygiene practices, pot filling, tree seedlings weeding, dibbling, sorting out, and tree seedling bed rearrangement.
Once again, the station manager lauded the team for supporting the government in producing tree seedlings to actualize the 15 billion presidential tree-growing plan.